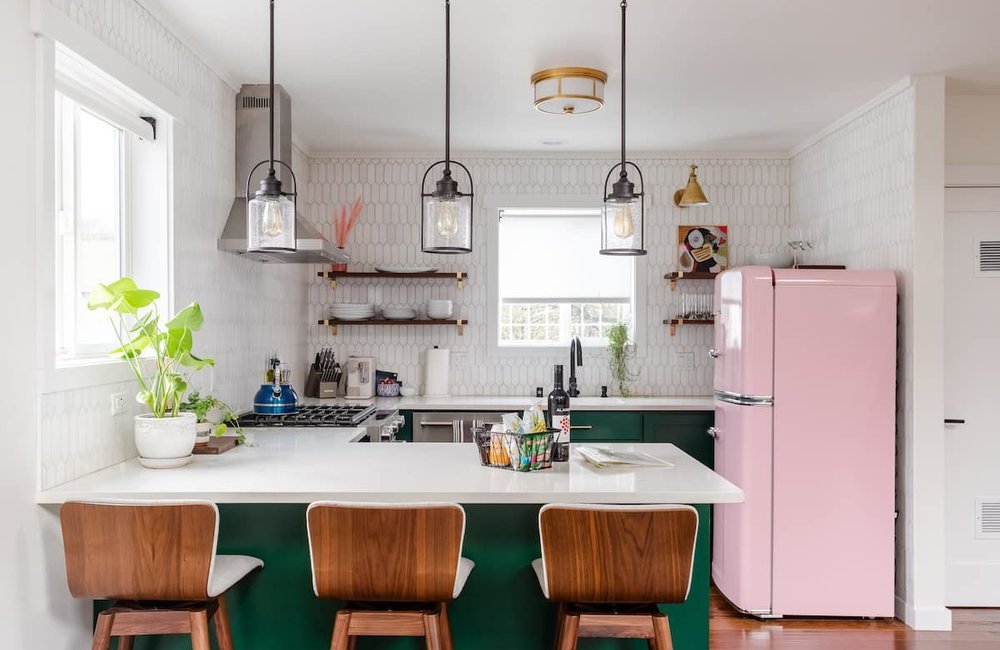 August 12, 2022
This MCM AirBnB Apartment doesn't leave a stone unturned with striking design elements infused throughout.
"Primary Bedroom Design"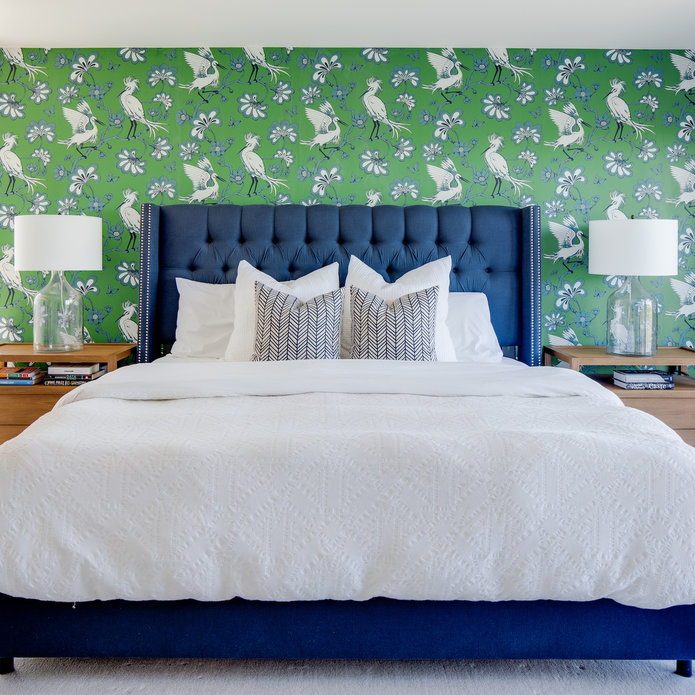 May 19, 2022
The Phinery incorporated a bold accent wallpaper behind the bed to give this bedroom a punch of color and print.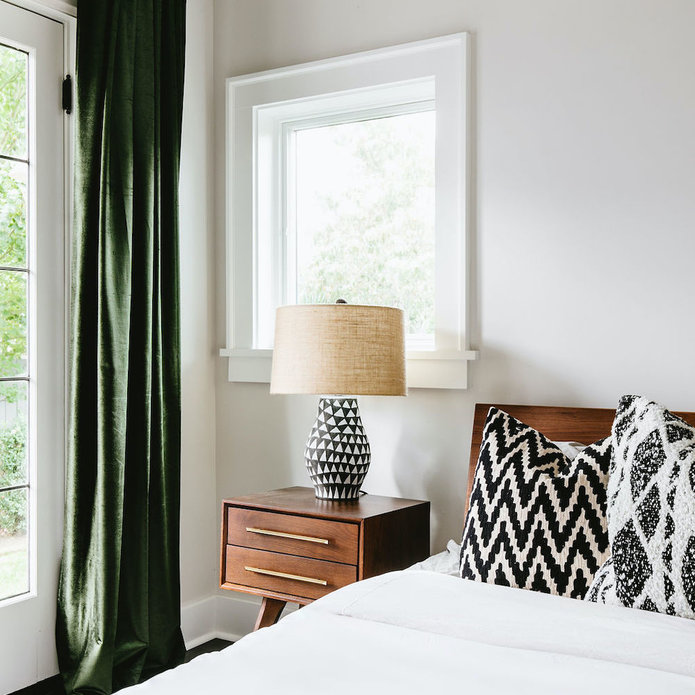 December 29, 2021
Mid Century Modern furniture paired with vintage accents help bring this primary bedroom suite to life in this Ravenna bungalow.