Designer Tips For Picking The Right White
August 22, 2022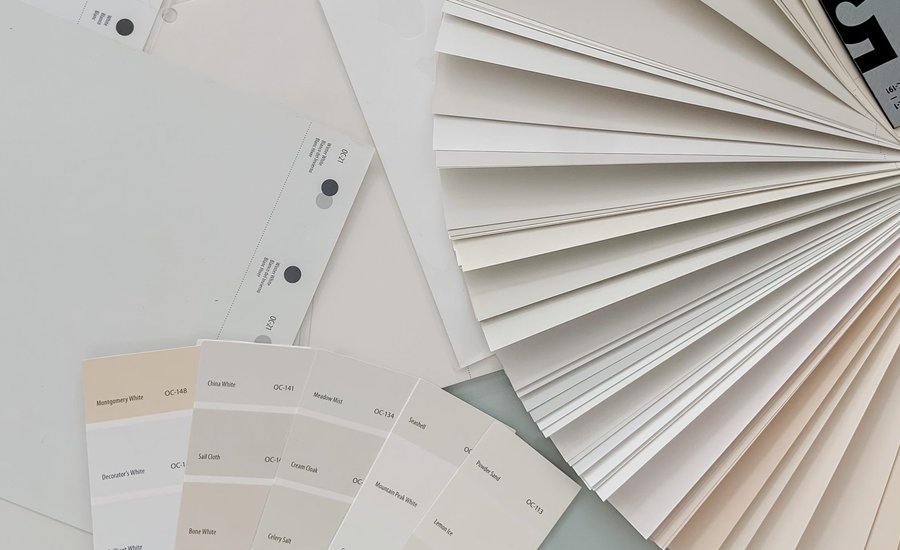 Choosing the best white paint color can certainly be a challenge. Our expert paint color consultants have compiled a few tips to help make the process a bit easier. We'll also take you through our paint selection process for the interior and the brick exterior of our newly opened location at 7601 Greenwood.
TIPS FOR PICKING THE RIGHT WHITE
IT'S ALL ABOUT UNDERTONES!
Consult with your paint provider to better understand the color formula for each of the whites you are considering. Understanding the formulas can help shed light on the undertones of each color. For example, whites with yellow will appear more creamy. Whites with black will appear more gray.
DON'T FORGET TO SAMPLE YOUR COLORS.
Our perception of color is affected by light, so it is very important to sample your top color choices by painting them on the actual wall where they will be applied. Observe your samples in full sun, in the shade and on a cloudy day. Make sure to look at the color in natural light as well as artificial light. We recommend painting a swatch that's at least 12×12″ and make sure to paint 2 coats. If you're applying the samples on a wall that's already been painted a color, consider painting a border of white around your samples so that your eye isn't affected by the color that you're repainting.
TAKE WALL TEXTURE INTO CONSIDERATION.
Painting brick (or any textured surface) adds another factor to consider as texture will create a two-tone effect as result of shadows created by the dimensionality of the surface. If you are trying to decide between two shades on a textured surface, consider choosing the brighter option.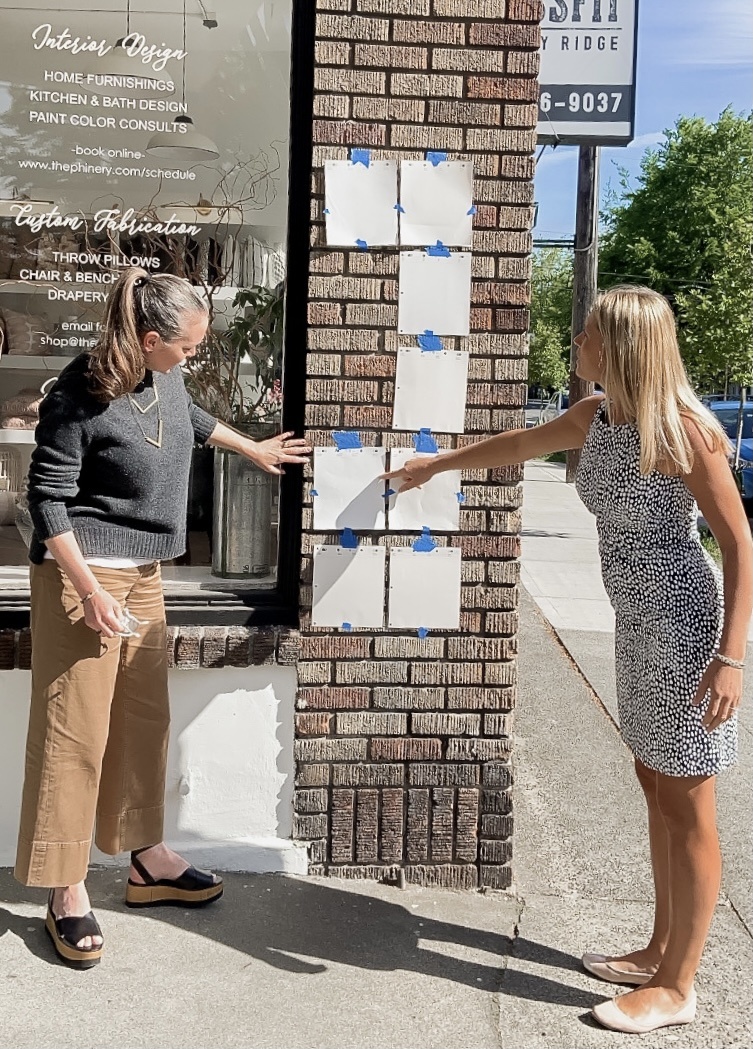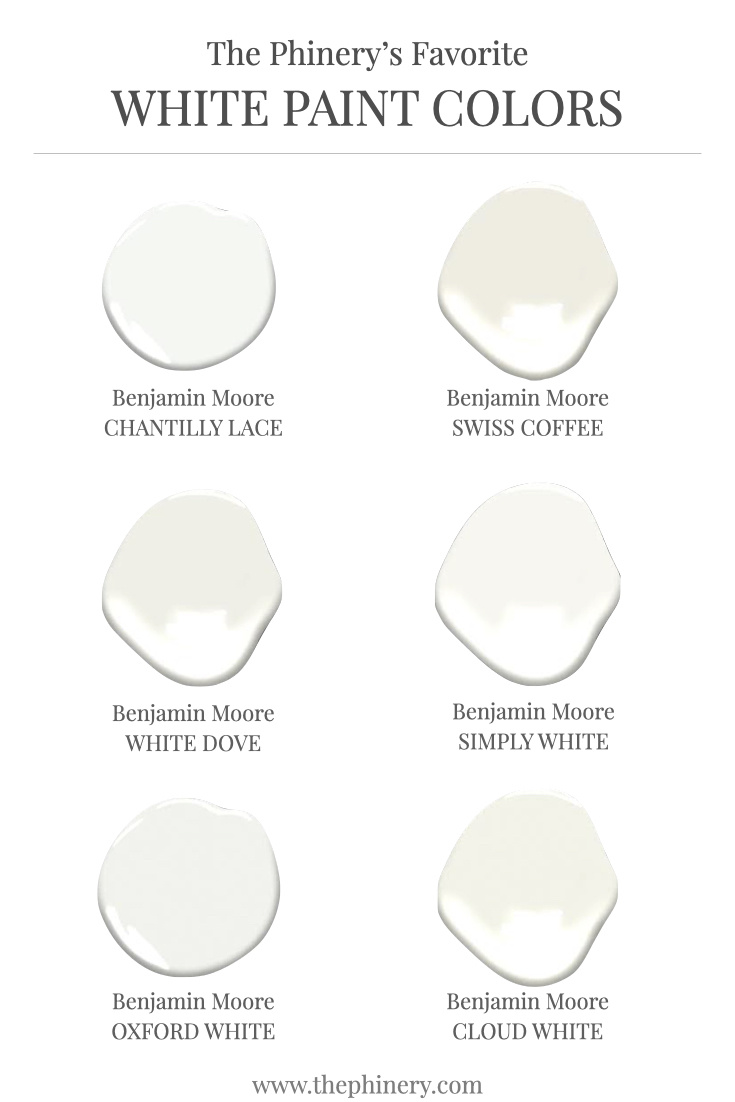 – Chantilly Lace is a bright, rich white with no undertones. It's great for modern applications. We do not recommend Chantilly Lace for exterior trim, as it's quite bright in the sun!

 
– Swiss Coffee is our favorite off-white. We often use Swiss Coffee as an exterior trim color for homes painted in dark colors. Swiss Coffee isn't recommended for interior trim, as it can look dirty paired with the wrong neutral wall color.

 
– White Dove is a toned down white that doesn't have yellow undertones. This color is very popular as an exterior house color. It's also a great choice for interior trim and walls in older homes.

 
– Simply White has butter undertones and therefore pairs well next to wood millwork. This white is bright and a fan favorite for kitchen cabinetry. This white is very warm, but can appear yellow in some applications.

 
– Fresh and clean, Oxford white is well suited for white interior walls. Its gray undertones make it a very modern white, but can look dull compared to Chantilly Lace.

 
– Cloud White is warm and soft, hence the name. It is great for those who don't want a stark white and prefer something softer and slightly creamier.

 

SELECTING WHITE PAINT FOR THE PHINERY: INTERIOR + EXTERIOR

INTERIOR: CHANTILLY LACE

For The Phinery's interior, we chose Benjamin Moore's Chantilly Lace OC-65. Chantilly Lace is a rich, bright white. It is perfect for The Phinery's interior because it offers color depth without undertones. This beautiful, bright, modern white is one of the best on the market, and one of our go-to's for client projects.

EXTERIOR: SIMPLY WHITE

Choosing the perfect white paint color for The Phinery's exterior was a team effort! Painting brick can be risky because once painted, you can't go back! We chose Benjamin Moore's Simply White OC-117 for the exterior. Simply white has a creamy element while still remaining bright, making it perfect for our building.