The Surprising Design Secrets To Make A Space Feel Cozy
January 18, 2023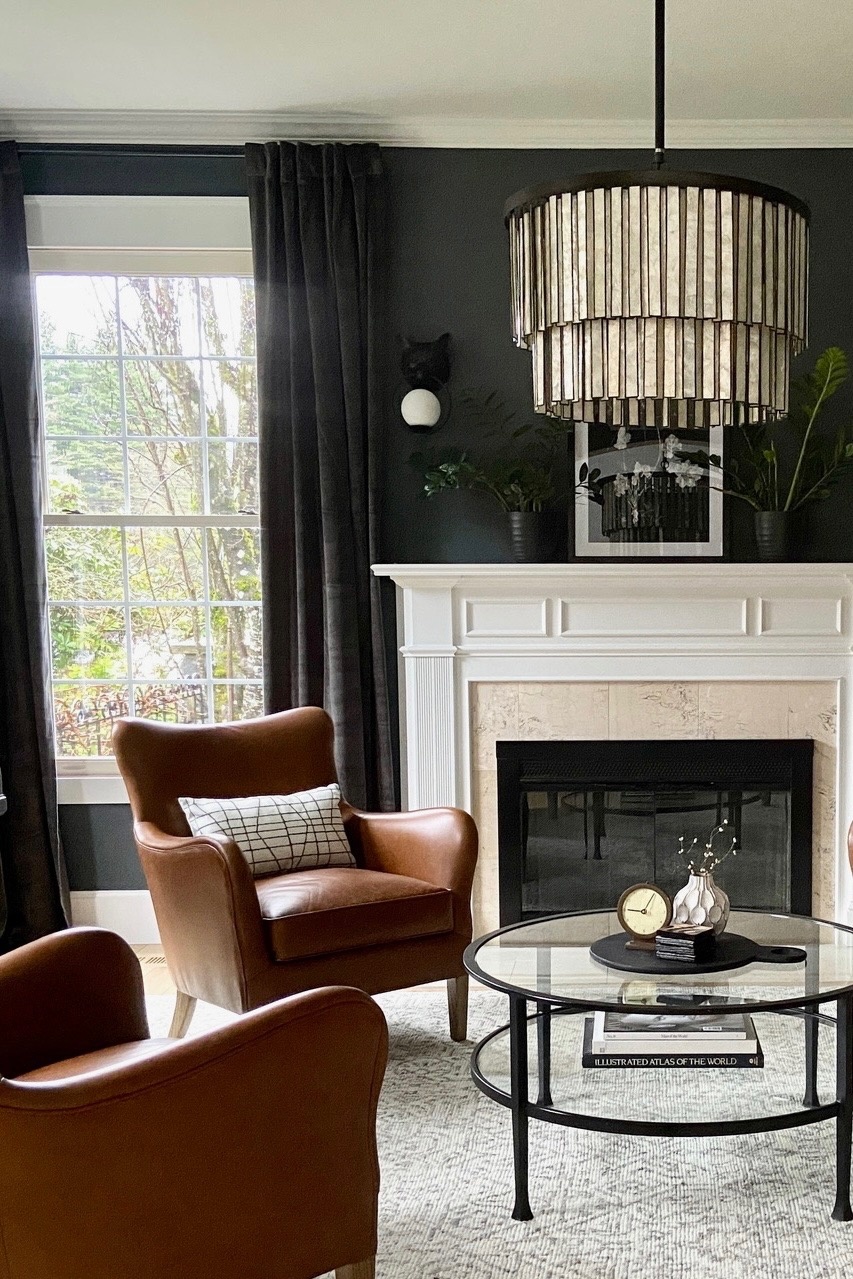 The surprising design secrets to making a space feel cozy
By: Erica Browne Grivas
"More than an arm-knitted blanket or a single design style, cozy is a feeling. It's comfort and unquestioned belonging that is the gateway to pure relaxation — something, like Dr. Suess's full-body "thneed," that everybody needs. And it seems like we are needing cozy more than ever.
Birkenstock's hobbity Boston clogs have been riding Lyst's hottest fashion charts five quarters in a row. Knitted hoods, attached scarves and other windchill-beaters-to-go are big, too. Escalating the last four years, the word "cozy" hit 100 or Peak Popularity on Google Trends in December 2022. Articles on "Top cozy captions" promise to bolster your fuzz-filled Instagram posts. A traditional seasonal star in fall, aligned with pumpkin spice lattes, cozy became a year-round pursuit during the pandemic as folks nested at and worked from home.
"This is an area we find people struggle with. They ask, 'Why does it feel so cold in here?' They are not sure what to add to get that feeling where you just want to come in and lounge in the space," says Becky Ducsik, owner of The Phinery design firm.
"Coziness, that feel-good element, is often the missing ingredient," says Steffi Graffis, a design enthusiast who teaches online courses in apartment styling at Moda Misfit. She thinks coziness gets left out because "people often overlook well-being and self-care, but that should be top of mind when you're decorating a space."
To evoke the feeling at home, designers say there are key steps to take — beyond blankets, candles and faux fur. Their top picks may surprise you.
Softer, warmer, gentler vibes
While it can be warm and soft, the foremost element each of our interviewees mentioned for creating a cozy environment isn't plush or squishy — it's lighting.
"I really believe lighting is key to making a place cozy and comfortable," says Sandra Hunter, of Hunter Home Design Studio, LLC.
The biggest lighting mistakes, they agree, are relying on a solo overhead light source, which channels a police interrogation, and using cool-temperature light bulbs, whose glow skews institutional rather than comforting.
"Having ambient and accent lighting is softer on all of your senses," Hunter says.
Instead of a single overhead beam, balanced lighting offers gentler pools of light at multiple heights from ambient lights such as directional canned lights and sconces, task lighting (floor and table lamps) and accent lights at eye level, highlighting artwork, a mantel or shelves.
"You want lighting at all levels, from low lighting to the corners — that's where hiring a designer to create a plan is really helpful. It's life changing."
How you illuminate basement-type spaces makes a huge difference in the comfort, Ducsik says. Sconces help bounce light around the room.
Warm light harkens back to the comfort of candles and firelight. Look for bulbs labeled "warm" versus "cool" ideally with Kelvin temperatures measuring between 2700-3000, Hunter says — as numbers ascend, the visual temperature drops.
Dimmers can take the harsh edge off an overhead light for a more welcoming ambience.
Playing with textures and textiles — A feast for the senses
The next step for our designers was textiles, with another surprise. The don't-miss textiles are draperies.
"Not only does having drapes visually look warm because it controls drafts, but it also makes [the room] softer in sound," says Hunter. She considers the lightning and drapes as the first building blocks of the room's palette.
"A lot of customers think they don't need them functionally, but then they see how much bigger the room looks, and how much cozier the room feels," says Ducsik. "It's night and day. Dressing up your window with modern, white drapes can do wonders."
Don't forget the walls. "A treatment like textural grass cloth adds warmth and interest really quickly," even on an accent wall or behind a bed, says Ducsik.
Paint for the mood you want to strike — you can choose enveloping and deep, like a dark green or blue, or breezy and light with pale neutrals like warm gray, cream or beige.
Accent rugs, poufs and cushy furniture swathed in layers of blankets and throw pillows should be in line with your color palette to keep the mood more calm than cluttered. Hunter opts for feather pillows over polyfill inserts for the optimum "Ahhh" factor.
When designing a cozy space, you want to make sure you're appealing to multiple senses, says Graffis. With textures, you're appealing to touch.