The Phinery Spring Edit
March 31, 2022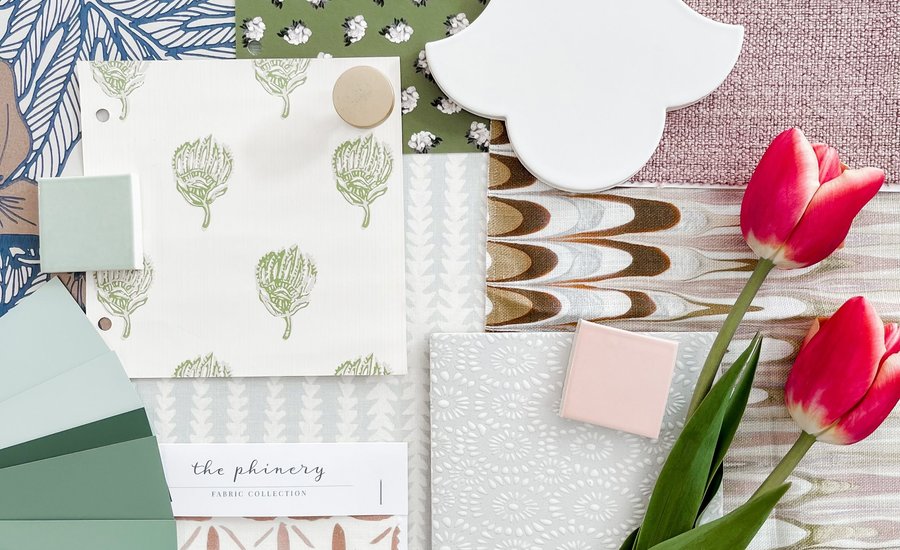 As the flowers are blooming and the sun is beginning to shine, we are feeling inspired by all things that come with the new season! Along with the spring season comes a beautiful opportunity to edit areas of our life and rejuvenate the spaces by which we are surrounded. This season, the Phinery designers are embracing subdued hues, light and natural materials, textured neutrals, organic patterns and soft curves.
Keep reading to see all our favorite things for spring!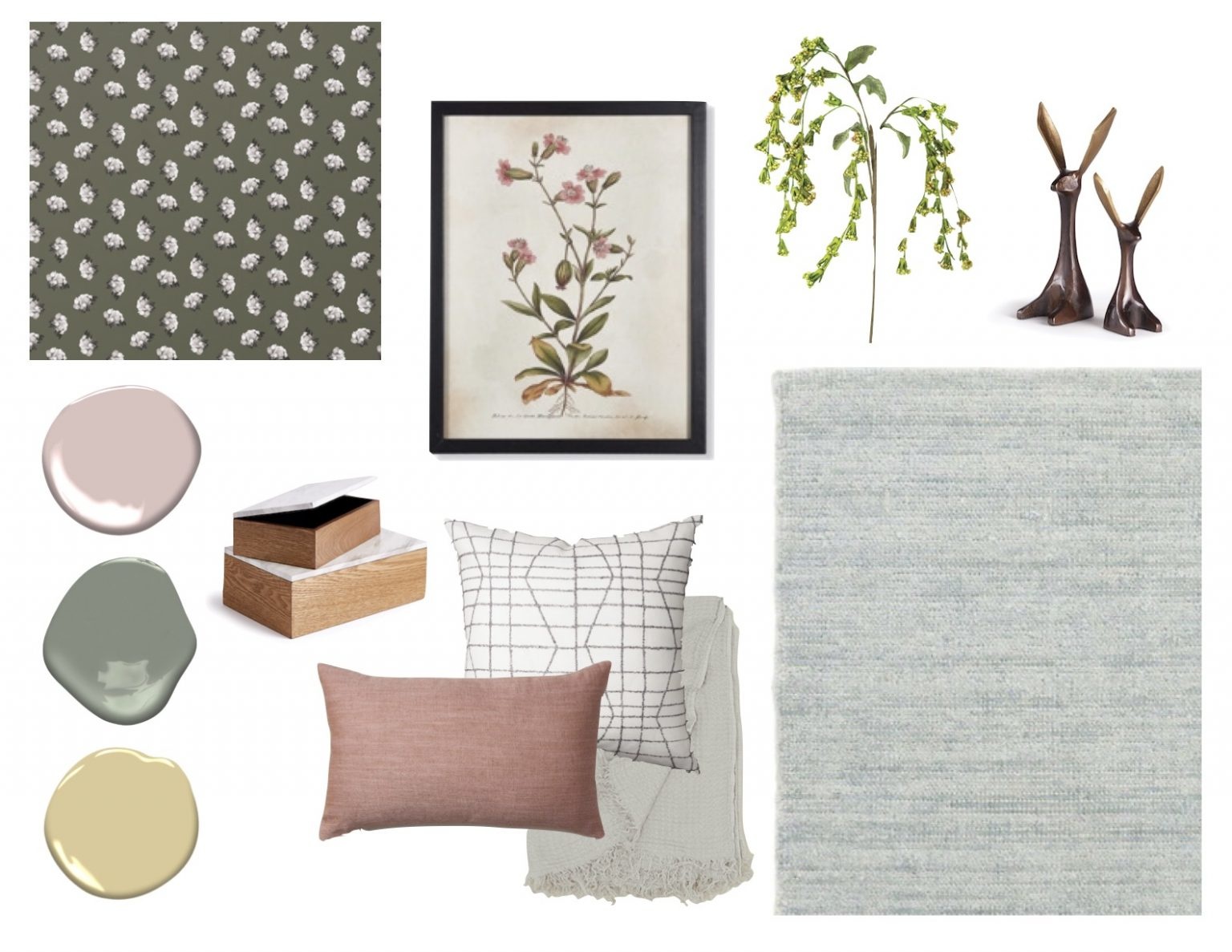 DECOR
It is time to switch out that winter decor for new, cheery spring accessories that will infuse life and vibrance into your home. This season we are loving organic imagery, brass accents, natural materials and pops of subtle color. Here are a few of our favorite spring time accessories to refresh your home!
These Iron Rabbits are one of our all time favorite decor items. The adorable sculptures are perfect for styling bookshelves or on a mantel to add a whimsical touch. Their dark bronze color is a fabulous way to add contrast and depth to a scene of accessories, especially if your walls or bookshelves are white.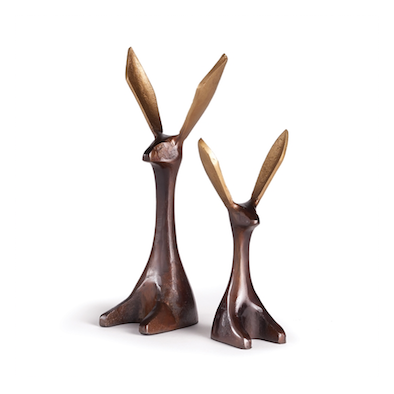 Another great styling item for a coffee table or bedside table is the Rhodes Decorative Box. This box is available in 2 sizes, and has a beautiful light wood tone paired with a marble top that results in a clean and refined look. We love them stacked as a pair on a floating shelf – they are also our secret weapon for hiding the TV remote as part of a coffee table tray ensemble!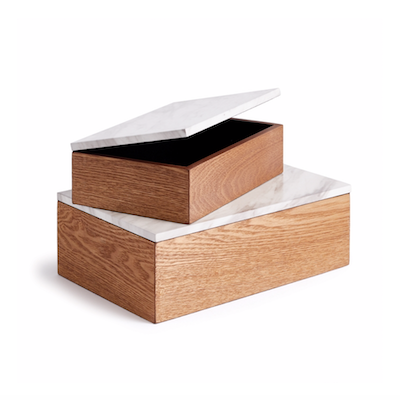 Add subtle color to your space with these Wildflower Illustrations. Framed art prints can be incorporated into a gallery wall or be leaned on shelves for a more layered look. The soft hues of the botanica and the sepia-tone background create a beautiful juxtaposition to the black frame, which modernizes the entire look. These prints are a great way to add a subtle nod to nature to your home. *available in-store only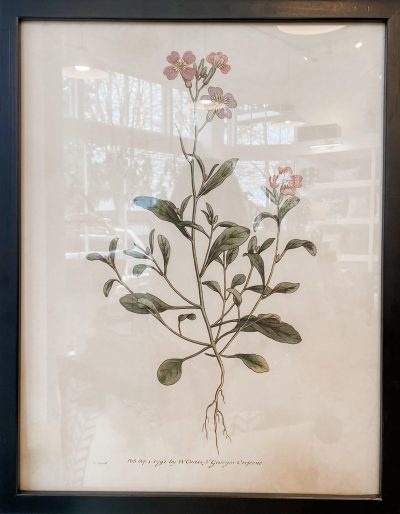 PILLOWS & THROWS
The easiest way to refresh your home for the season is with pillows and throw blankets! As you probably know, we are a little pillow obsessed. Come check out our Pillow Bar to order custom pillows that reflect your style and are sized perfectly for your space. This season, we are loving pops of color and pattern to brighten up our homes and add personality.
Here are some of our favorite spring pillows & throws:
A pop of pink is a necessary addition to your spring decor! The Sadie Pillow Cover, is the perfect way to add in that touch of color and natural texture. This fabric is ultra luxe and incredibly soft. It has a gorgeous luster that takes it to the next level. Schedule a free in-store Pillow Bar appointment with our fabrication specialist for help assembling the perfect spring ensemble for your space!
We love pairing this pillow with charcoal & white patterns and solids to create the perfect elevated spring color scheme. This pillow can be seen here paired with the Viv, Margot, and Ezra pillow covers (all available at The Pillow Bar in custom sizes!).
Add a natural texture to your sofa with this simple linen throw. This throw is super neutral, making it the perfect addition to any space. Lightweight and soft, this piece is the epitome of luxe casual. You don't need to worry about folding and putting away, our new simple linen throws look best tossed casually on the sofa. Style it in a woven basket for an added element of dimension. *available in-store only
WALLPAPER
If you want it feeling like spring all year around – we have the perfect paper for you! Our team has been obsessing over the Peonies Ditsy wallpaper by August Abode. It screams vintage springtime. The background is a gorgeous sage color and the flowers are small enough that the overall effect does not read overly floral or traditional. This wallpaper would absolutely shine in a small powder bath or an accent wall. We'll be patiently waiting to use this in a project….
RUGS
Add some subtle color to your home with our beautiful Lark rug. We love the understated blue tone of this beautiful and luxuriously soft rug. It has a very low pile, making it perfect for an office or dining room. The texture and softness of the Lark also lends itself to a living room or bedroom for an extra cozy vibe.
TILE
If you are looking to retile your bathroom or kitchen backsplash, consider opting for a bold and beautiful pop of color. This spring, we are loving the Ann Sacks Elements Field tiles. The organic, handmade quality offers a beautiful organic element to any space. These tiles come in a variety of beautiful colors – we are loving the color way Rye Grass. It is the perfect muted green shade that is both energizing and peaceful.
BOTANICALS
Finish off your springtime decor with botanicals in a pretty vase. Greenery is essential for a finished looking space, every room can be brought to life  by the natural green tones of real or faux plants. We love using faux botanicals because they can be used for many season to come and of course, you don't have to worry about forgetting to water them!
We have been loving these Falling Green Botanicals in all of our styling projects! They are the perfect pop of green with lots of texture and dimension. Style them in a vase on a credenza next to an iron rabbit and a candle for a beautiful vignette.
Another faux botanical we have can't live without this spring is our Fuchsia Protea Stem. These stems are not your average faux flower – they are bold and bright and highly sculptural. These protea have tons of dimension and texture which makes them a beautiful focal point. Elevate your kitchen island by tossing a handful of these stems in a tall vase or make a statement in your dining room with fuchsia protea as your centerpiece.
PAINT COLORS
Springtime is all about new energy and new life sprouting around us. We selected a few colors that feel truly re-energizing including soft pinks, muted greens and subtle yellows.
Try Wild Aster as the perfect subdued pink for your bedroom walls or an accent door.
Use Herb Bouquet in your powder bathroom or on cabinets for a calming, natural green that is perfect for spring.
Add a pop of color to your front door with Mother Earth, a soft, earthy yellow that will resemble that spring sunshine.
We hope you love these spring essentials as much as we do!
Stop by The Phinery this spring to shop our decor and home accessories and to of course, get creative at The Pillow Bar. If you are in need of interior design, styling or paint color consulting, we are here to help! Book a Consultation here.