Horizon House Salon Remodel
Filled with luxe fixtures and a rustic brick statement wall, this salon is a design gem.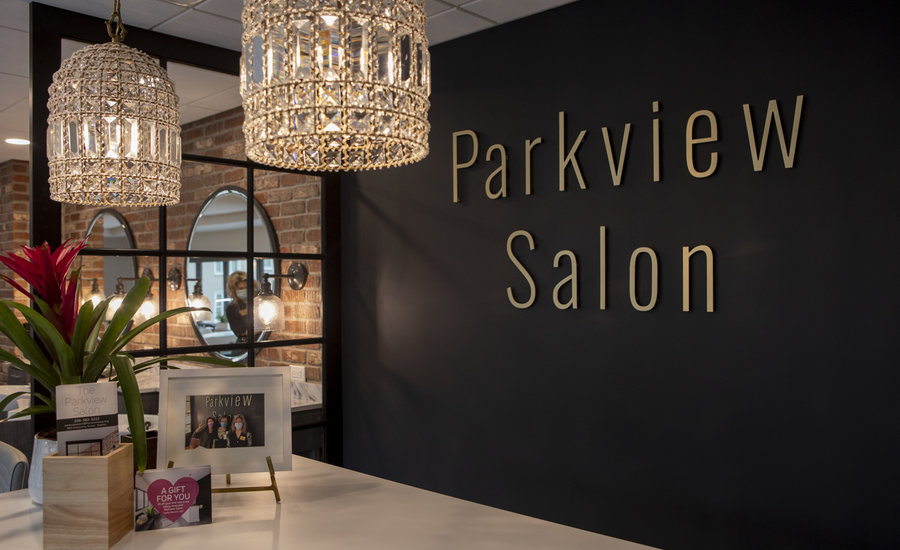 ABOUT THIS PROJECT
This was a super exciting commercial project for The Phinery. Our client, The Horizon House, is a luxe senior living community in Downtown Seattle. Residents own their own units and have access to tons of amazing amenities, including a salon. When we came on this project, we were tasked with redesigning a very outdated salon space. So, we demo'd the entire space and we started from scratch to create the design concept.
We started by creating a new, more functional layout for the space including a reception desk and an area that extended outside the salon that would be inviting and welcoming. With an entire wall of windows, we wanted to do something interesting and textural on the back wall. We opted for brick veneers to add a rustic/industrial element to the space. Crystal pendants, oil rubbed bronze fixtures and custom throw pillows all worked together to create a look that mixed a few different styles: industrial, vintage, and glam. The result is a really beautiful, on-trend space that residents are excited to visit.