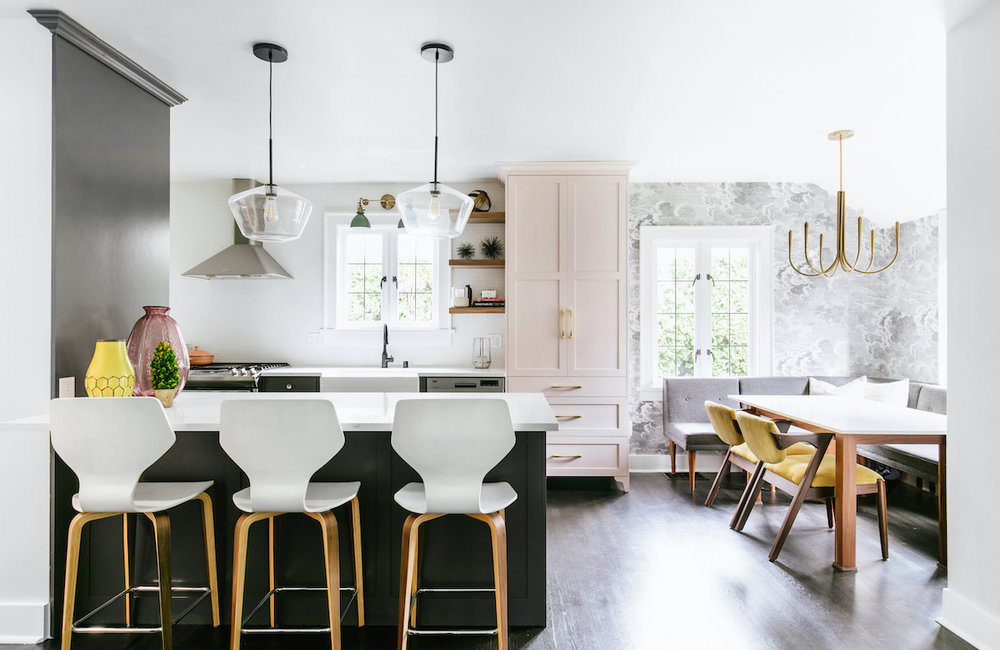 December 07, 2022
This ranch-style kitchen was rejuvenated through whimsical prints, pops of colors and mid-century modern silhouettes.
"Vintage-Inspired"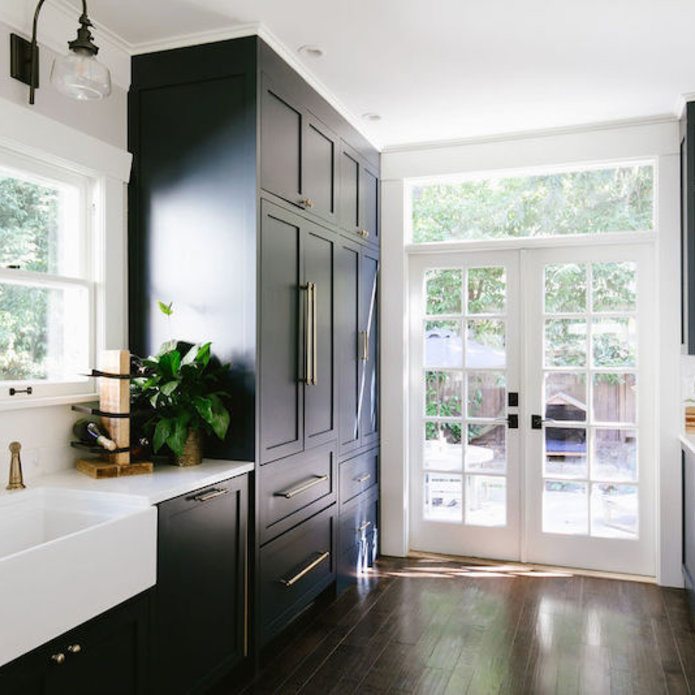 July 31, 2022
This kitchen was totally transformed with a new layout, appliances and finishes. Hale Navy cabinets shine in this brand new space.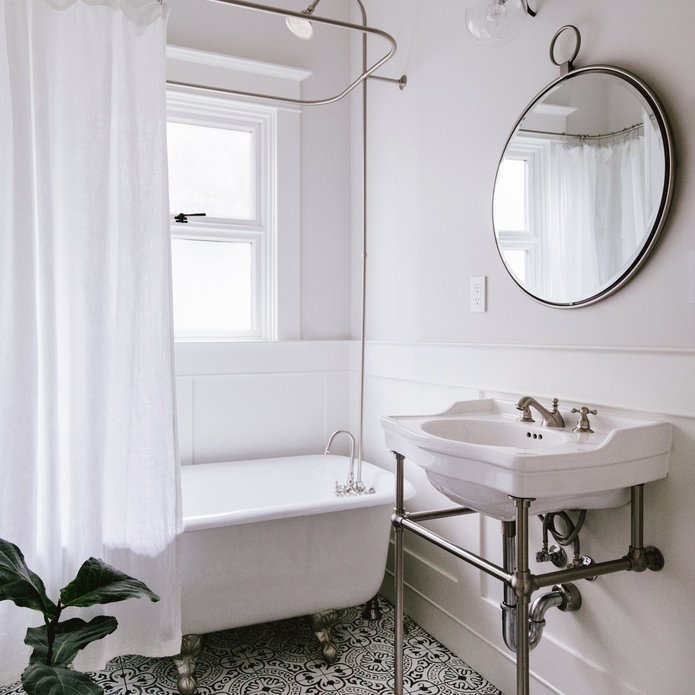 April 24, 2022
This bright bathroom is small but mighty. Beautiful black and white encaustic floor tiles take this room to the next level.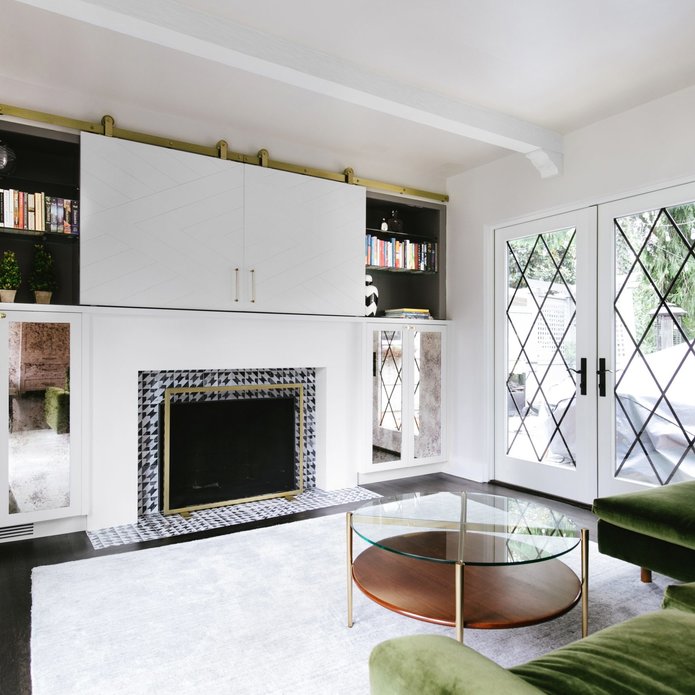 March 28, 2022
Custom built-ins + french doors elevate this whimsical living space.