Be Our Guest: Rooms To Inspire Sweet Dreams For Anyone Who Visits
April 17, 2023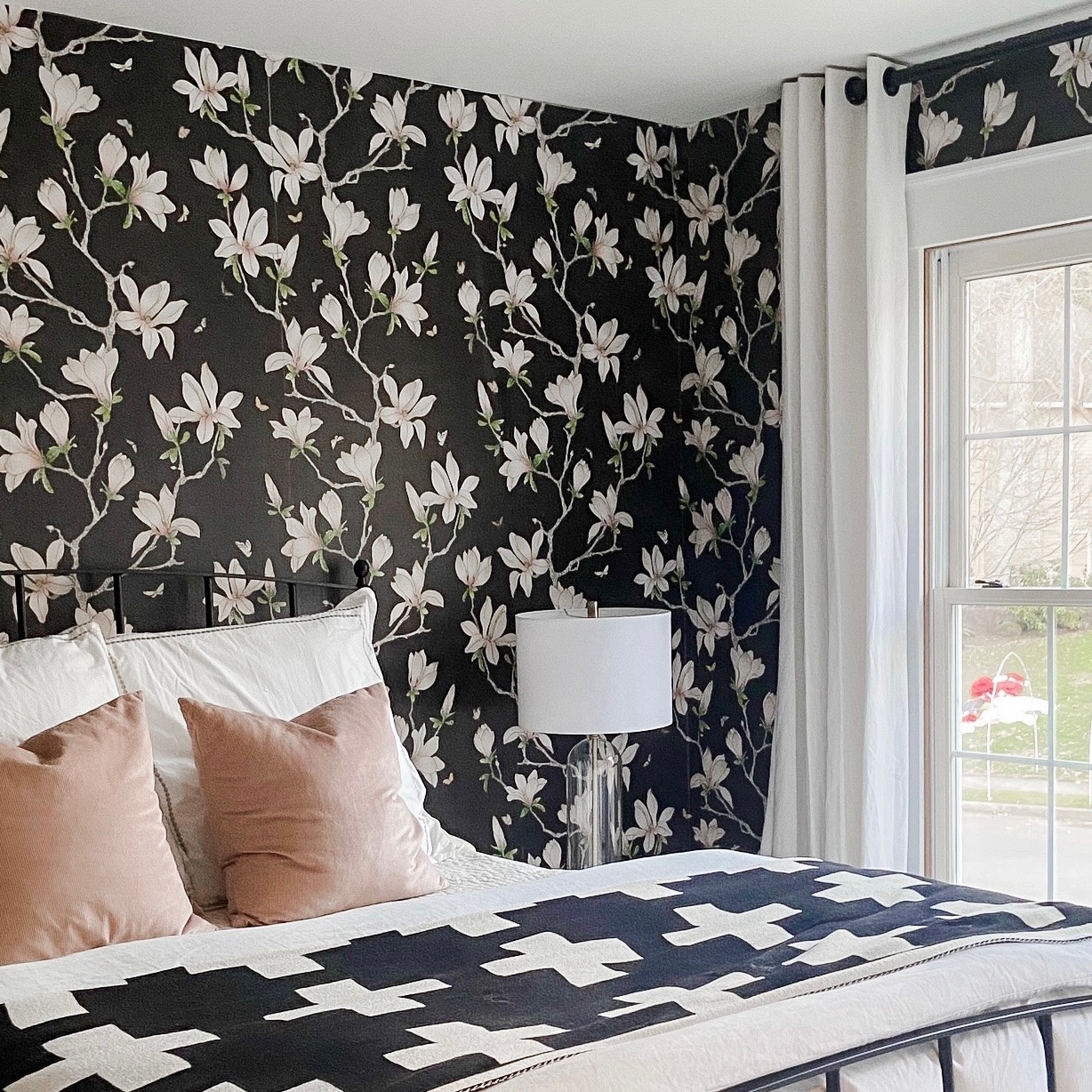 Be our guest: Rooms to inspire sweet dreams for anyone who visits
When friends or family come to stay, the space you offer can be a source of rest, rejuvenation and inspiration. There are some nonnegotiable ingredients for best guest rooms, designers say, but as a bonus, they can also be fun for you and your visitors to enjoy.
"I believe a successful guest room design feels inviting, welcoming and cozy — like a private retreat with all the amenities to help your guest replicate the comforts of home," says Becky Ducsik, principal designer of The Phinery in Seattle.
The essentials
Have you ever stayed somewhere and been stymied about: Where to put your suitcase, your coat or your book? Which towels to use and where to put them? How to charge your electronics, hop on the Wi-Fi or read in bed?
Whether you are creating a new space or leveling up an existing one, you'll find there are a lot of essentials to creating a home away from home. We tend to think first of the macro vision — privacy, quiet and a comfortable bed piled high with pillows. Yet it turns out, that true comfort, the kind that lets you switch over to vacation mode, comes from the little details that say, "this space is for you; you are welcome."
For privacy and seclusion, shades or blackout curtains are a must, and a locking door is helpful. A lock is a bonus, but a door is key. If you don't have a dedicated guest room, Ducsik suggests, try to install the air mattress in the office, or add a daybed or pullout sofa.
"Anyone looking to furnish and decorate a guest room space should make a list of all the things they enjoy when they travel or are at home," and include them proactively, Ducsik says.
If, on the other hand, you already have a dedicated room, you may be used to the space's quirks and have workarounds for them, but they're all new to your guests. So, try this experiment: pretend you are staying there for the first time and note anything that can be improved.
Is there clear space to put your things? Ideally, there's a bench or table to put your suitcase on, table space for spreading out your laptop, books, etc. and a landing spot near the bed for a book, phone and reading light (give yourself extra points if you can reach the switch from bed and charge your phone there). Consider clearing a few hangers in the closet or a dresser drawer for an extended stay.
Knowing there is space for you, and that you're not intruding lends "a psychological comfort," says Sandra Hunter of Hunter Home Design Studio. You don't want your guests to worry if it's OK to move your collectible figurines or stuffed animals.
"An inexpensive investment that helps a lot are luggage racks that fold away when not in use," Hunter says. In a pinch, a spare chair or ottoman can carry overflow.
Try to include nightstands for two with a double bed, Hunter says, even if it's with floating shelves.
Try the bed — how does it feel? Would a mattress topper be in order? Is there a variety of bedding and pillow choices?
"I always layer bedding in guest rooms," Ducsik says. "Different people sleep at different temperatures. They can pick and choose what makes them comfortable." If possible, she says, stash extra blankets and pillows in the closet.
Check out the bathroom — are towels and toiletries ready? Back in your room, is there a place to hang a coat or wet towel?
Good lighting is a must. For a dreamy mood, indirect lighting is much softer than direct, overhead lighting. Nightstands should have lighting for reading, and hopefully outlets are accessible. If they are across the room, add a power strip.
Special touches
Want to go above and beyond? Some other amenities to consider include: a mirror (full-length, if possible), a TV for entertainment and a robe and/or slippers. A small television can be tucked near a dresser, suggests Ducsik.
Then, there are touches to offer each new visitor to make the experience extra special. A bouquet of fresh flowers, either cut from the garden or bought at the grocer's, adds a seasonal welcome.
If noise is a concern, offer earplugs and an eye mask for a good night's sleep. Placing makeup-removing towelettes in the bathroom is also a welcome gesture.
Hunter, whose firm stages many Airbnbs, also includes magazines or coffee table books for easy browsing.
Rooms for children could be played up with string lights, mobiles and some well-chosen books and toys.
One "extra" to skip, says Hunter, is scented candles and air fresheners.
"So many people are sensitive," she says. "Sandalwood might smell good to you, but might give your guest a headache."
Hot tip: To ensure a smooth visit morning and night, write down the Wi-Fi password and prep guests before they turn in about how to get their coffee or tea.
Create a getaway
Once the structure is settled, have fun with your space!
"Because guest rooms are typically not used as often, it offers an opportunity to do something a little different from the rest of the home," Ducsik says. "You're able to have a little fun and stretch your ideas. It creates a unique space for them to be in."