Demystifying The Process of Choosing Your Home's Paint Colors
September 07, 2022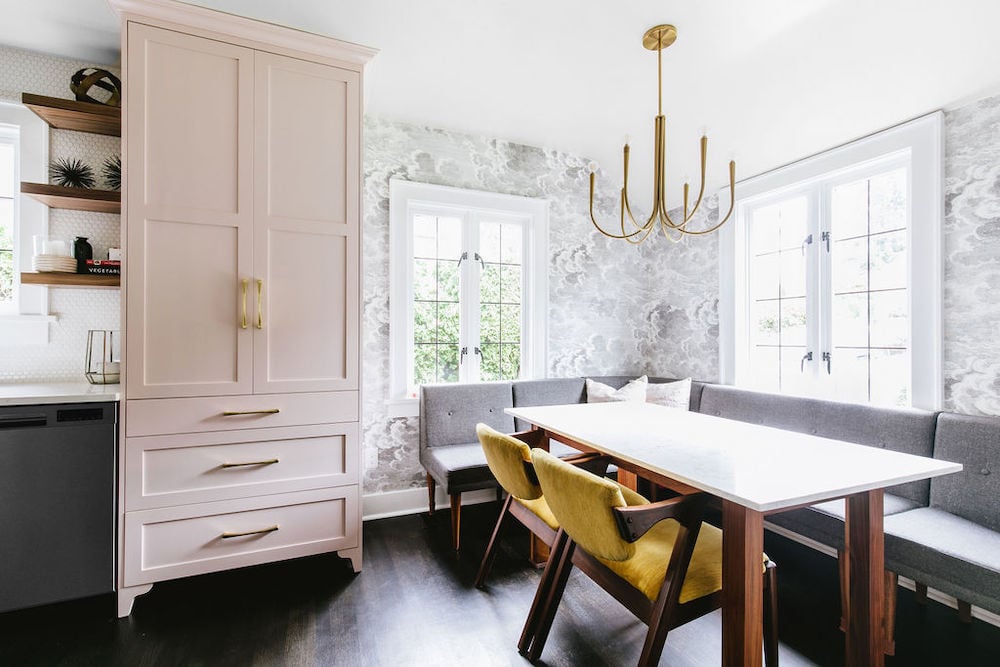 Demystifying the process of choosing your home's paint colors
By: Erica Browne Grivas
"Is there a deer-in-headlights/mind-blown emoji? That's my face five minutes after entering a paint store. Those walls of tiny paint chips with nearly indistinguishable variances can be overwhelming. 
And I'm not alone. Many people react with some variation of these counterproductive behaviors:
•  Pin the nearest sales clerk to the wall and badger them into picking the color for our entryway;
•  Grab a handful of paint chips and flee, delaying the project indefinitely;
•  Go for the first shade of blue that doesn't make us cringe, order it up and get painting. It's only when the sun sets that we realize the wall turns purple at night, or it makes our beige countertop look orange.
It turns out there is another, lower-cortisol way of picking paint colors for your home. There are professionals who have made it their calling to unearth every undertone, slicing through those paint-chip decks with ease. 
We spoke to two local designers who offer color consultations to learn their processes, if not their secrets.
"Painting a home is a lot of work and choosing that color is so important," said Becky Ducsik, founder and principal interior designer for The Phinery in Seattle's Phinney Ridge neighborhood. "There's a lot of value in hiring a professional painter, but they're not inexpensive. Having a color consult ahead of time is just priceless."
Ducsik says choosing the right paint color on your own can be "a little bit maddening," but by providing some direction, she can help streamline the process for her clients.
"We do this so frequently that we know what specific colors are going to look like, so we can easily envision the project," she says. "We work together with [customers] to select the colors," but ultimately, "they'll make their own selection."
The Phinery also offers a one-hour home color consultation, concluding with recommendations for all necessary colors. The designers — trained specifically on the color selection process — have curated a selection of Benjamin Moore shades they've found to be the most versatile. But they will color-match any brand.
"We have 8.5-by-11 sheets of paint samples and we look at each wall with all the lights off, looking at natural light," Ducsik says. "We're especially testing for pinks and purple tones. A lot depends on what's in the room — if the wall is yellow, it really affects how we read other colors. Yellow is the hardest color to work around. It's difficult to decorate with. It makes every other color look different than it's supposed to."
Ducsick says designers should aim to create a palette for the home that flows from room to room. It helps to start with a neutral base — what she calls "nothing colors" — especially in an open plan. Neutrals pair nicely with white trim and contrasting hardware or decor."
Read the full Seattle Times feature.