Latest Tile Trends Switch Up The Classics With Patterns, Texture And Sheen
July 13, 2022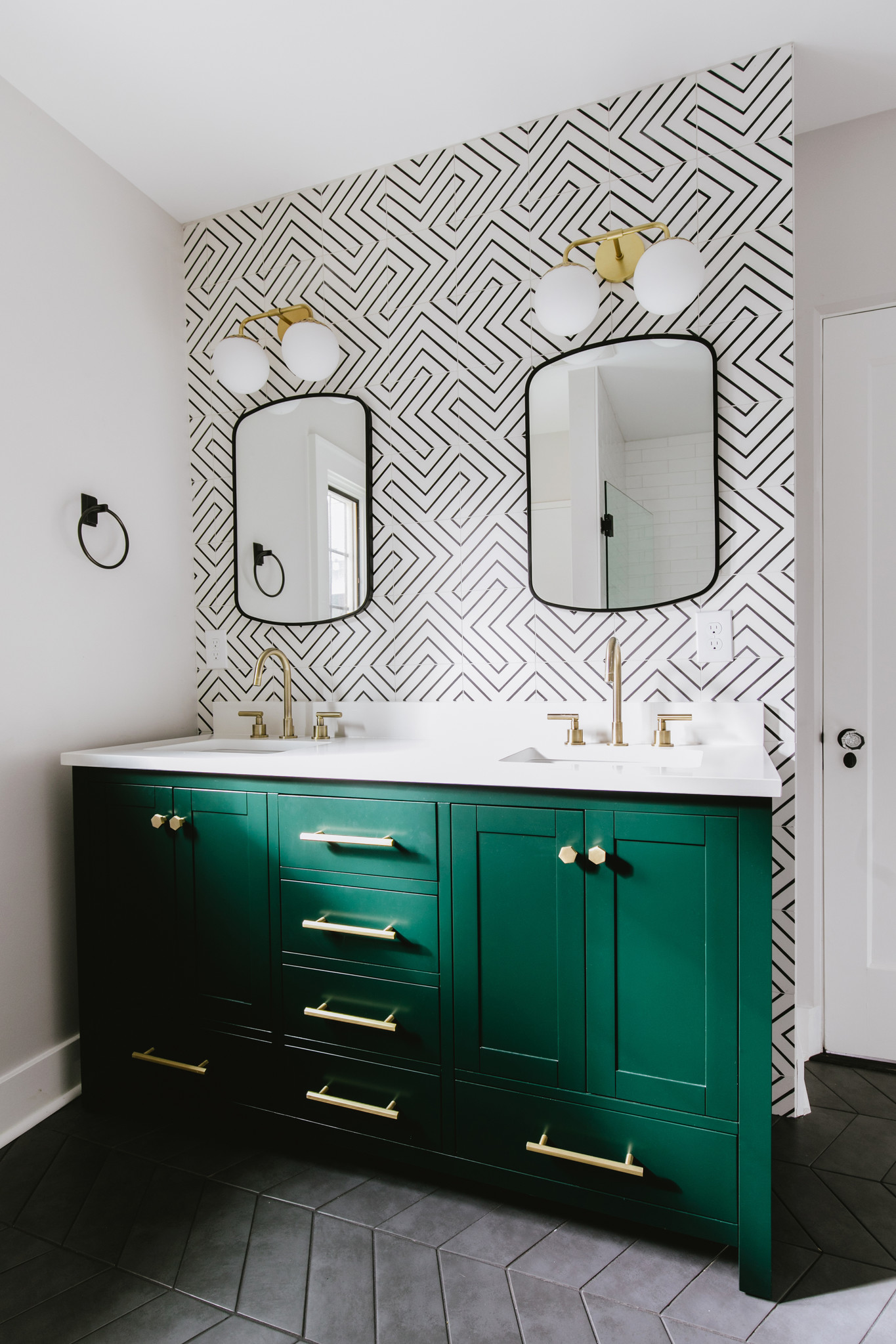 Latest tile trends switch up the classics with pattern, texture and sheen.
By Jia Ying Grygiel 
Picking the right bathroom tile carries more permanence than, say, a new set of towels. You really don't want to install a wall tile only to hate it in six months.
We spoke with Seattle designers about trends they're seeing in bathroom tile that are fresh and modern — and also with lasting appeal. Put a twist on classic subway tile, incorporate subtle textures and tones, or go dramatic with a statement wall.
Showstopper moments
The biggest emerging trend Ducsik sees is adding accent tile above the vanity and running it up to the ceiling.
Ducsik rarely ever puts color in the bathroom, but a patterned tile can turn a bathroom into a showstopper. She recently completed a bathroom remodel in Ravenna with a striking maze tile behind the vanity.
"We're so pleased with the end result of it," Ducsik said. "That tile just made it."
Before installing the tile, her team laid out the pieces in an empty room and spent a couple of hours arranging them. They needed to avoid creating odd shapes, and make sure the math worked out perfectly.
For the floors, Ducsik went with a 3-by-12-inch tile in a chevron pattern that carried into the shower. Continuing the pattern makes the room look bigger, and the calm gray color doesn't compete with the accent wall.
"Subway tile is great when you're on a budget because we can make it look really expensive," Ducsik says. "When clients have a little more budget to work with, going with something more unique can be a standout moment." 
Read the full article on The Seattle Times Website.